Back Home
Food & Dining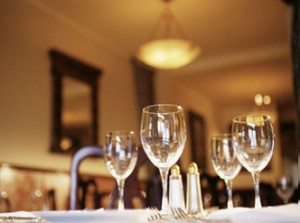 If you're looking for the best dining in the San Gabriel Valley area, please take a look at the following resources. You find useful information about local dining, as well as helpful recipes for those looking to stay in.
The Global Gourmet
One of the leading and most acclaimed food sites on the net. Each weekday this delicious site presents a new fresh recipe, cooking
tips, food news, product reviews and more.
---
The Creole and Cajun Recipe Page
Celebrate the marvelous Creole cuisine of New Orleans, and the hearty cooking of Acadiana (or "Cajun country"). You'll also find some culinary basics — stocks, sauces, seasonings, and the like — as well as a few tastes of many other regional and world cuisine.
http://www.gumbopages.com/recipe-page.html
---
Epicurious Food: For People Who Eat
Access such fine publications as "Gourmet" and "Bon Appetite" or check out their extensive "Drinking" index with over 700 libations.
---
Zagat Restaraunt Survey
The premier guide to America's top restaurants. Online reviews of dining establishment in 20 U.S. cities. Search by location, name, cuisine, food ranking, or best deals.
---
The Food Network's Cyber Kitchen
From the cable television network, this sites provides a continuously updated source of recipes, food news and other great features including food and nutrition facts, restaurant information and "Ask the CyberChef" Got to get your hands on a recipe you saw on a recent program on FoodTV? – get it now by going directly to Recipes.
---
CuisineNet – Menus Online
This award winning online restaurant guide features menus of hundreds of restaurants in 16 major U.S. cities. Search by city, price, cuisine or amenities.
http://cuisinenet.com/home/?v=237
---
The Cheese Web
Created by one of the world's leading authorities on cheese, Juliet Harbutt, the Cheese Web has tons of up-to-the minute information about cheese, cheesemakers, cheese sellers and cheese events around the world.
---
Star Chefs
A culinary dream come true for gourmet cooks, foodies and the curious. Secret ingredients, anecdotes, tips, and recipes from famous chefs and cookbook authors.
StarChefs.com – The magazine for culinary insiders.
---
Homemade Cookies
One of the "sweetest" sites on the Web. Check out today's daily recipe, play recipe roulette, search for a cookie recipe by category or ingredient, and munch, munch more. Sorry, we couldn't resist.
http://www.allhomemadecookies.com/
---