Back Home
From Wood Bungalows
Pasadena is rightfully famous for its Arts & Crafts-era homes and as a celebrated destination for fans of fine architecture from all over the world. In the San Gabriel Valley, Craftsman homes can be found from Altadena to Alhambra and from Glendale to Glendora. These properties offer a particular charm, a gift of good design and a high level of workmanship that appeal to many homebuyers today.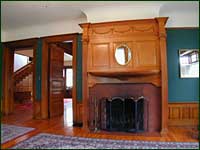 While Monrovia is well-known for its Victorian homes, these can also be found in all sizes and shapes scattered throughout neighboring cities. Often, they were the first farm or ranch houses that preceded the streets now surrounding them; some are in the earliest suburban neighborhoods laid out during the late 19th Century growth surge.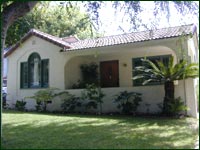 After 1915, Spanish Revival styles began to gain in popularity. While many homes were built in various "Revivals" – Colonial, English, French, Norman, Gothic – the forms of the Spanish and related revival styles were rarely out of style. It is fair to say that in Pasadena's great building boom of 1927-28 most homes, large and small, were built in the classic Spanish Colonial Revival style. Tile roofs, deep-set windows and smooth plaster still define "home" for many Southern Californians.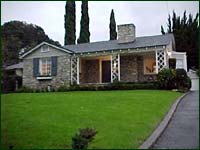 By the early '30s styles, both architectural styles and the economy, were changing. More modern, Art-Deco influenced homes were mixed with the early California Ranch homes; yet scattered among some very simple (and often quite elegant) homes period revival styles were still built with loving care.
One of the enduring legacies in this region is the fact that both small bungalows and large mansions often shared many of the same designers and builders. The skills and materials developed working on a masterpiece were often brought to more affordable and modest homes, and our communities are richer for it.
Clients that appreciate fine architecture rely on Steve and Lisa's knowledge of the full range of styles available in the San Gabriel Valley. They also value their understanding of the trials and joys in finding and owning an older home. With extensive experience, proven market savvy and innovative marketing, Steve and Lisa Haussler will successfully manage your home sale or purchase.
You are welcome to explore this site and the links here, and you are invited to send feedback and suggestions for more content,
here.