Back Home
To Glass Moderns
Beginning in the very early 20th Century, a different thread of thought and design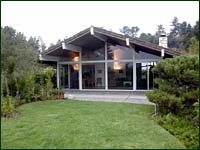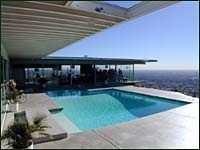 started in Europe which challenged many of the common ideas of the time. "Modernism" evolved into part of the status quo in much of the world, while in California the leading edge of design and architecture developed in some isolation. In response to a more open social climate (and more temperate weather), a freer and more natural style of residential architecture evolved.
Some of the results of this work led to serious discussion about affordability and truly designing for living, subjects yet to be resolved.
A number of homes built locally reflect that leading edge of design and style after the Second World War. The "new" California style, with high sloping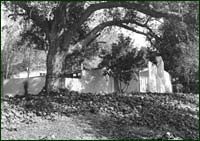 ceilings and open walls of glass, attracted attention world-wide, and became the model for "California Living" to more than one generation of homeowner.
Some of these homes have become famous, and serve as "representatives" of the era. Others are hardly known, yet have provided shelter and a new way of life to their owners over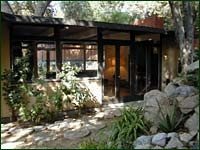 many decades.
Many more homes in the area benefited greatly from good design while they maintained a more vernacular building style for economy and salability. While builders and designers typically stayed with more traditional models of house design, homes were occasionally built to incorporate just a few important features from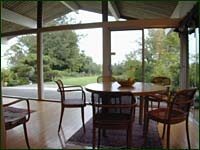 the leading architects of the day.
Sometimes you can find a house that just "feels right" even though on the outside it may resemble other homes you find boring or tedious.
Clients that appreciate fine architecture rely on Steve and Lisa's knowledge of the full range of styles available in the San Gabriel Valley. They also value their understanding of the trials and joys in finding and owning an older home. With extensive experience, proven market savvy and innovative marketing, Steve and Lisa Haussler will successfully manage your home sale or purchase.


You are welcome to explore this site and the links here, and you are invited to send feedback and suggestions for more content,
here
.